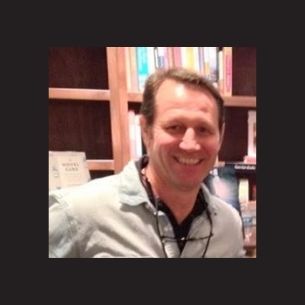 Since he was a little boy reading Peanuts cartoons and cheering for the Crimson Tide, Anthony Sisco has envisioned graduating from The University of Alabama. As one of three boys close in age, he knew his parents wouldn't be able to pay for his college expenses, so after high school, he joined the Army.
"President Reagan had started a plan where if you enlisted for two years, they'd pay for college. So my brothers and I all ended up joining the Army," he said. Stationed in California, Anthony took some classes at Monterrey Peninsula College and once he returned home to Huntsville, Alabama, he enrolled at UAH.
"My goal was always to graduate from UA, but the stars just never aligned. You get swept up in life and kids and all of that," Anthony said. After serving in the military, he married, had children, and began working and building a business in healthcare staffing.
Years later he heard an ad on the radio about the program that had helped Joe Namath finish his UA degree, New College LifeTrack.  "As an Alabama fan, you listen a little harder when it's Joe Namath," Anthony said.
His family and friends encouraged him to look into it, so Anthony reached out. He connected with an advisor, and together they charted a path forward
where Anthony could graduate from UA with his bachelor's in Interdisciplinary Studies. Anthony was delighted to learn that some of his military training would count for 13 credit hours. Combined with his transfer credits from Monterrey Peninsula and UAH, he only lacked 30 hours – or about 10 classes.
New College LifeTrack requires its students to attend an on-campus weekend orientation before they begin their classes. Anthony and his wife were excited to visit the UA campus and begin the first steps to fulfilling this lifelong dream. "Sherill said I was grinning like a girl who'd been asked to the prom. And why not? It had taken me a long time to get here, but finally, here I was, sitting in T-Town, continuing my quest for a degree!"
The weekend Anthony came to campus, he was jogging around campus and saw the student-run newspaper, The Crimson White (CW). When he got home from orientation, he submitted a cartoon to the CW, and not only did they accept it, they asked for more. Eventually this led to a partnership with Sports Illustrated, where Anthony provides cartoons for a series known as Crimson Tikes. "I used to love reading Peanuts, and Charles Shulz really inspired me. I try to use my
cartoons to share a lighter side of America and Alabama football, sprinkled with spiritual insights and philosophical musings."
While publishing cartoons and balancing his career and responsibilities as a family man, Anthony has completed two classes toward his degree, Writing Skills and Comedy in American Literature and Film. "Both classes were extremely interesting and instructive. I've used the concepts daily in my business life, writing, cartooning and humor," he said.
He looks forward to continuing his coursework and earning his UA degree. "That sense of completion will be worth it. There's a great feeling in being part of The University of Alabama. Alabama represents a winning tradition. And you don't want to be a nonfinisher – that's not winning. I want to be part of that culture and finish up and be bona fide."
---
Published: August 10th, 2021