Master of Arts (MA) in
Educational Psychology, concentration in Learning and Assessment
Online
Program Overview
Advance your career or open new career opportunities with a master's in Educational Psychology (Learning and Assessment) from The University of Alabama – 100% online. This program prepares you to help learners across different industries through assessment, measurement and evaluation processes, all while utilizing the underlying psychological theories. Completion of our Learning and Assessment concentration will allow students to provide a safe, inclusive and effective learning environment as they progress through their careers.
Program Format

Online

Credit Hours

30

Tuition Per Hour

$440
Lead Your School to Greatness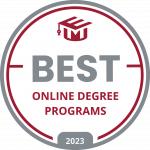 Whether you're assessing K-12 education or evaluating employees at Fortune 500 corporations, this 100% online program combines the study of human behavior, educational assessment and measurement, and teaches students to evaluate many factors, including aptitude, personality, behavior and learning preferences. Our alumni work in assessment and testing services, education and curriculum design, and lead in government agencies, corporations, nonprofits, and youth ministries and counseling.
For those planning to pursue an educational specialist or doctoral degree in educational research or educational psychology, the MA in Educational Psychology can serve as a transitional degree. This degree does not lead to certification or becoming a school psychologist.
Curriculum
Students are required to take the following courses. Please note that courses are subject to change.
BER 500* Introduction to Education Research
BER 540 Statistical Methods in Education
BER 550 Evaluation of Classroom Learning
BER 660 Evaluation I: Theory and Practice
BEP 500 Advanced Educational Psychology
BEP 505 Motivation and Self-Regulation
BEP 541 Learning and Cognition
BEP 561 Social and Cultural Basis of Behavior
BEP 550 Life Span Development
BEP 598 Non-Thesis Research
Students complete a capstone project during their final semester in lieu of a comprehensive examination.
* Beginning in Fall 2023, BER 555 will substitute BER 500. Please see your faculty advisor for more information. 
Admission
Admission to the MA program requires the following:
Undergraduate GPA of 3.0 or a 3.0 average for the last 60 semester hours in a degree program, or a 3.0 or higher in a completed graduate degree program
Applications are accepted each semester.
A completed application package includes unofficial transcripts from all institutions attended, three letters of recommendation, a statement of purpose, and a Graduate School application.
What can I do with this degree after graduation?
This degree opens the door for opportunities in education or the business field. A few examples of jobs that could be obtained with this degree in education are a testing coordinator for a school district, administering special education testing and administering and supervising state-mandated testing. Other examples include working with businesses and prospective employees and evaluating fit within the company or working with a business and their employees' work styles. This degree does not lead one to become a school psychologist.
Is the tuition rate different for out-of-state students?
No, the tuition rate is the same for in-state and out-of-state students.
Are there any additional fees?
There is a $10 College of Education fee per credit hour.
Does this program offer certification or licensure?
No, this program does not lead to certification, licensure, or becoming a school psychologist.
Find more information and learn about restrictions related to this degree program that may exist regarding licensure in the state in which you reside.
Student Spotlight
Inspiring stories of success from students and alumni.
Take a look at some of our UA Online stories.
See All Stories